Waste Collection
REMINDER - Garbage pick up bi-weekly up to April 30. May 1 - weekly.
Be advised that garbage pick up is now every second Monday (except holidays, whereas it will be Tuesday) from November 1 - April 30th. The Village requests that you only put out your garbage the day of pick up. If you don't have a waste collection calendar, please pick one up at the brochure box at the mailboxes, print one off website, or come by the office on Tuesdays or Thursdays.  We thank you for your cooperation in this matter.
PLEASE NOTE if garbage pickup is delayed to due the weather or other unforeseen circumstances be advised that the Village workers will resume pick up as soon as possible.  
Garbage 2018 click to view the Calendar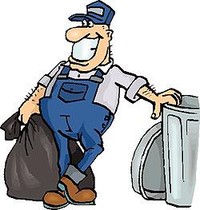 Weekly Household Garbage Collection 2018
Garbage collection is every Monday (May 1 - October 31) and Bi-weekly (November 1 - April 30). In the event that a garbage day falls on a statutory holiday Monday, collection day will be on Tuesday.
Please Note:  Collection is limited to household waste/garbage ONLY, with a maximum of 5 bags per household (regular size garbage bags, not contractor size).  All household waste MUST BE bagged.
Items that will not be picked include:
bags weighing more than 50lbs
bags that have sharp items sticking out of them (or anything else deemed to be unsafe for Village workers to handle)
bags that contain items other than general household waste (toxic materials, building materials, yard waste, tree clippings, electronics, furniture etc....) 
In the event that you need to dispose of these items or have more than 5 bags of household waste, you can take these items to Highway 43 East Waste Commission- fees apply. For more information you can contact Highway 43 East Waste Commision at 780-967-3466 for hours of operation and disposal fees.  Highway 43 East is located 7 km West on Hwy 43 from Hwy 33 Junction. 
Recyclables can be brought free of charge to the Highway 43 East Waste Commission (you will have to sort recyclables into appropriate bins).
Administration asks that you treat Village workers with respect as they work hard to keep the Village clean.
Please help in keeping our wildlife at bay and our Summer Village clean and tidy by keeping your household waste bags in your yard until Sunday night or Monday mornings.  
Please contact the office if you have any brush for the burning pile.  Due to the large amount items being dumped the gate must remain locked.
Loading