Newsflash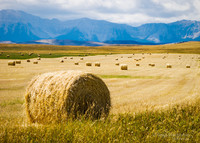 ALL RESIDENTS - AUG 20-2018
TAXES and Other Payments: The Village is now set to receive interact payments - please use the Village email: svsandyb@xplornet.ca to transfer payments.  If your taxes are still outstanding please pay these to avoid further penalties.  The office is also setting up direct debits from all roll numbers on TPP - please send a void cheque and completed direct debit authorization form from YOUR bank to the Village office - drop it in stainless mailbox across from hall or mail - prior to April 30, 2019 (your TPP will be removed no exceptions if NOT received by then) in order for us to complete the process and depart from the current 12 cheque system.
Please note that Garbage AND Organics will be picked up on Mondays (weekly) come August.  Household waste will be picked up during the am - please have it out by 7 am and Organics pm.  YOU are ONLY allowed 5 black bags household waste and 5 CLEAR BAGS ONLY Organics - please help us separate the pick up to ensure smooth delivery.  PLEASE DO NOT leave your BAGS on the road - store on site and put out the night before.  We thank you for you cooperation and patience as we navigate this new service schedule.  Sept 4 Tuesday will be pick up.
Administration will be on annual holiday Aug 20-Sept 3 - please email svsandyb@xplornet.ca or Text 780.718.1894 if you request assistance during this time.  The office will be closed.  Household Waste Collection and other duties will continue as normal.  
AUG 18 - 9am at the Hall - Household Waste Collection OPEN HOUSE
AUG 18 - 10am at the Hall - AIM, ORG and Regular Council meeting
AUG 30 - 7pm at the Hall - Cannabis OPEN HOUSE
SEPT 3 - Holiday Monday
PLEASE pick up after your dog - citizens and residents as well as children have the right to a clean recreational environment - this is a kind request for all dog owners to be reasonable and keep public areas clean and healthy for all users.  There is really not much more to it.
Please cover your fire pits (only area where fires are allowed) with a grill and water, stir, water, stir, water.
A Big thank you to the following Volunteers for the beautiful work on our flower pots throughout the Village during June 2018:
Rainy Noyes
Rebecka Caroll
Carrie Harney
A big thank you to these residents.
A big thank you to all users and renters of the Hall for cleaning up nicely throughout the year so far.
A big thank you to Sun & Sand Rec League for organizing the successful Canada Day celebrations and all volunteers.
When power outage and downed trees have been reported to Fortis Alberta and a emergency crew had been dispatched with next available responders to visit sites  - PLEASE stay away at least 33ft from any downed power line and trees.  Response time 6-12 hours
Dogs - for stray/injured and dangerous dogs please immediately report to the Morinville area clinic and SPCA at (780)939-3133 - Also contact the Alberta SPCA at 1-800-455-9003, as they are the agency able to investigate concerns of this nature outside of the city of Edmonton and are closest to Sandy Beach.
Peace Officer
Supervisor, Animal Protection Services
http://www.edmontonhumanesociety.com


FIRE SEASON - Cover your fire pit with a grill - its required regardless!
Loading